NEWS · 23 October 2022


The first National Rejoin March was a resounding success.
Up to 50,000 people from all corners of the country gathered to kick off the Rejoin movement – a turnout that surpassed our highest expectations.
A sea of EU flags and banners made its way down Park Lane and Pall Mall into Parliament Square. Alongside the Rejoin message, as the Brexiter government continues its chaotic collapse, many placards called for a "General Election now".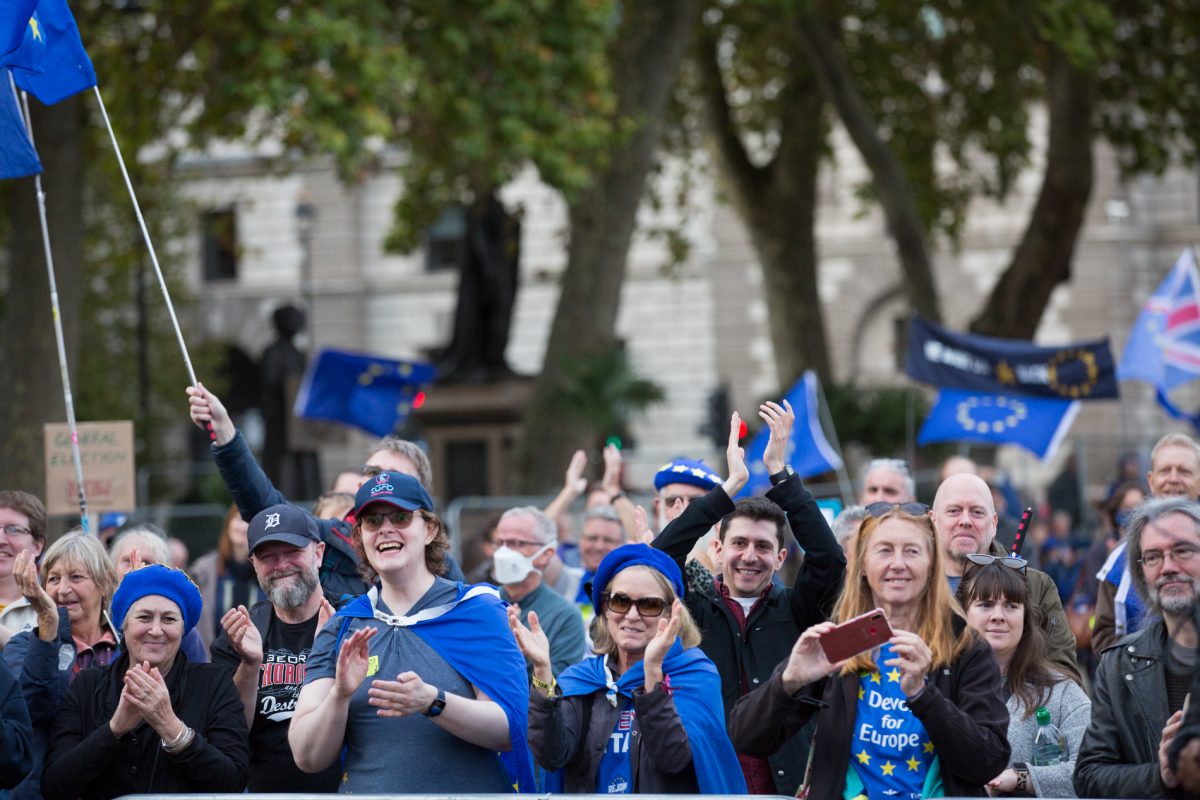 This was a grassroots-organised march: Stay European was one of 50 partner organisations, the majority of them local pro-EU groups. Every penny spent on the march was raised by crowdfunding, with over 1,000 individual donors. The many coaches that came to the march were all organised locally and independently.
Among a raft of great speeches, the most significant were those by Terry Reintke and Guy Verhofstadt, both serving members of the European Parliament. People are always claiming that the EU wouldn't have us back. But the MEPs came to London to tackle this myth head-on, telling us that "our door is still open".
Guy Verhofstadt said: "I want to see in my life, the return of UK to the European Union. Why? Because, in fact, Brexit has been a disaster for the UK and a disaster for Europe as such also."
As calls for an election grow, Siobhan Benita set out the path forward: "After we get the Tories out, we will bring in electoral reform – and once we have electoral reform we reclaim our place at the heart of Europe.
"We know this chaos started with Brexit, it's only going to end when we reverse Brexit and we rejoin the European Union."
The latest polls show that 61% believe it was wrong to leave the EU, and 56% want to rejoin now. The Rejoin movement will only grow from here.
Social media
You can watch the entire march pass by in this sped-up video by Femi Oluwole, which really gives a sense of the scale of the protest.
In Mike Galsworthy's video he describes the atmosphere of the day, and places its significance in the context of the history of the movement since the EU referendum.
You can see even more photos and videos from the day under the hashtag #marchforrejoin and we have retweeted many of them from @StayEuropean.
All speeches were recorded and more video from the march is coming soon!

Press coverage
The march received good media coverage – here is a selection:
Guardian
Independent
The i
Express (!)
Evening Standard
Thank you
Thank you so much to everyone who was part of organising for the march, everyone who donated to the crowdfunder, everyone who posted it to social media, everyone who came, and everyone who sent messages of support.
The Rejoin movement has begun – and make no mistake, this is only the beginning.